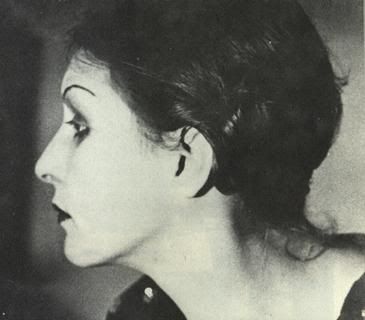 "for you and for me the highest moment, the keenest joy, is not when our minds dominate but when we lose our minds..."
"there will never be darkness because in both of us there's always movement, renewal, surprises. I have never known stagnation. not even introspection has been a still experience..."
"for me, the adventures of the mind, each inflection of thought, each movement, nuance, discovery is an immense source of exhilaration."
"oh, god, i know no joy as great as a moment of rushing into a new love, no ecstasy like that of a new love. i swim in the sky; i float; my body is full of flowers, flowers with fingers giving me acute, acute caresses, sparks, jewels, quivers of joy, dizziness, such dizziness. music inside of one, drunkenness. only closing the eyes and remembering, and the hunger, the hunger for more, more, the great hunger, the voracious hunger, and thirst."
"love is the axis and breath of my life. the art i produce is a byproduct, an excrescence of love, the song i sing, the joy which must explode, the overabundance -- that is all!"
"i disregard the proportions, the measures, the tempo of the ordinary world. i refuse to live in the ordinary world as ordinary women. to enter ordinary relationships. i want ecstasy. i am a neurotic -- in the sense that i live in my world. i will not adjust myself to the world. i am adjusted to myself."